DIGITAL WEIGHING INDICATOR CD200
CD200 digital weighing controller directly connects multiple load cells (up to 4 channels, dont need junction box), and accepts the output signal of the load cell, calculates the weight value; monitors the status of multiple sensors and if the load cell fails, it can be discovered in time.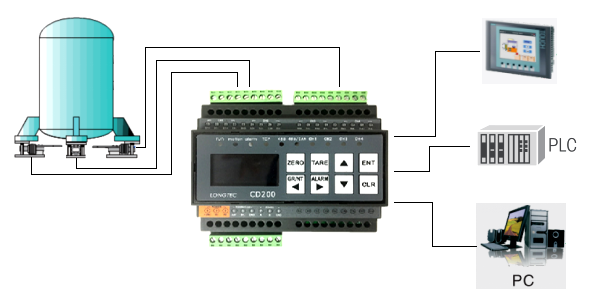 ?4 independent weighing channels for weight signal acquisition and processing.
?Real-time monitoring of the status of 4 load cells and alarm.
?Real-time monitoring of 4 road weight signals, timely issuing an eccentric overload alarm.
?High-precision software angular adjustment function.
?Be able to offer weight calibration and free weight calibration.
?RS485, CAN, CANopen、modbus-rtu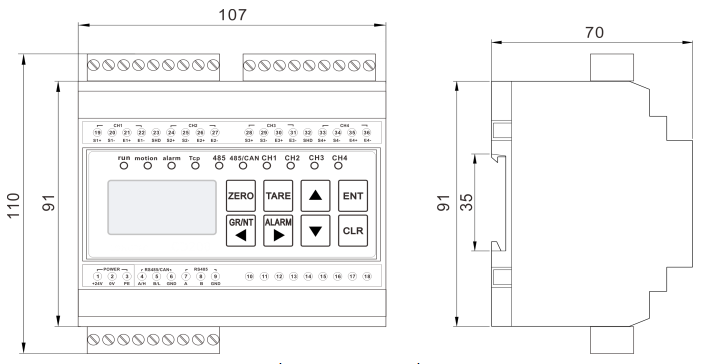 If you need more information, please download the data sheet or contact us directly.
USER MANUAL.pdf
Sales Engineer
Email: huangzhongjian@longtec.com
Whatsapp: +86 18902811159
Wechat: 345231021